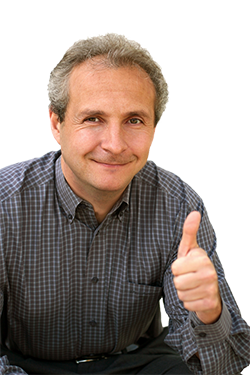 "September was a hot month in Texas. My Air Conditioning had stopped cooling. I called Town East to come out and see what the trouble was. I have used Town East Heating and Air for over 10 years. Anyhow... they sent a very friendly and knowledgeable technician out to my home. He did a thorough inspection of my outside unit and the unit in the attic. My system was original to the house built in 1995. There was no fixing it. Since my house is all electric, he did recommend a new heat pump system which would be energy efficient. He gave me a very fair estimate. I accepted the estimate. Town East assigned Kirby Hagler as my project coordinator. He communicated with me right away by phone and email to get my install scheduled and also to let me know exactly what all was going to be installed in my home.. I did have to reschedule several times, but Kirby was very understanding. It was only going to take 1 day to completely remove the old system and install the new system. On the day of the install, Kirby was the first to arrive, he explained everything they were going to do in terms I understood. He had 2 crews here, one to work on putting in the heat pump on the outside and a crew to install the unit in the attic. The crews were very respectful of my property putting down boxes to walk on to protect my hardwood floors. Both crews were very friendly and answered questions I had. When the install was finished, Kirby explained the system and completely programmed the thermostat and explained to me how to use it. He also showed me what type filters I needed and how to clean the outside unit between service calls. It did take 1 day. I was very impressed with their work. But like I said, Town East has always given me excellent service. I was so glad to hear from Kirby that the company was growing so much."
---
"Town East Heating & Air Conditioning installed a new AC unit inside out and new duct work. Great experience! Work was completed on time and left the job site clean. Very professional and I felt I got a good price!"
---
"We have used Town East Heating and A/C for 10-15 years. They have put in a couple of air conditioners for us. They come out when they say they will, and we have always had good luck. If the air conditioner is gone out and if we call them, they will be right there."
---
"Replaced heating and air conditioning unit inside and out complete. The service went very well without a hitch. All personnel very friendly."
---
"The quality of the job was very high. Very professional and service oriented. They will do all my AC work for now on. At my residence, Town East installed a new AC system and did some duct work modifications."
---
"Very prompt and professional. Excellent work!! Had entire A/C system replaced.
---
"Great, always! They are prompt, and professional. They are HONEST- and fair with pricing and stand behind their work always! Highly recommend:) Town East has done work for me at my home for several years, including replacing our unit. They also have done a lot of work at my business, and are by far the best AC company I have ever used."
---
"Everything went great as expected."
---
"Very well-cleaned up before they left, no surprises and very professional on the job."
---
"Kirby and his team came out to my home and explained what had to be done. Job was finished in one day. The techs cleaned up and explained what they had installed. Kirby came back set up air and explained how To use the new unit. Could not ask for a better group. Will use again.."
---
"Past my expectations ,very fast, only 1 day to install. Top quality workmanship, I would highly recommend. I purchased a 2 ton and 2 1/2 ton heat pump unit, one had new metal duct work in new addition of house and 2 new thermostats."